ARTICLE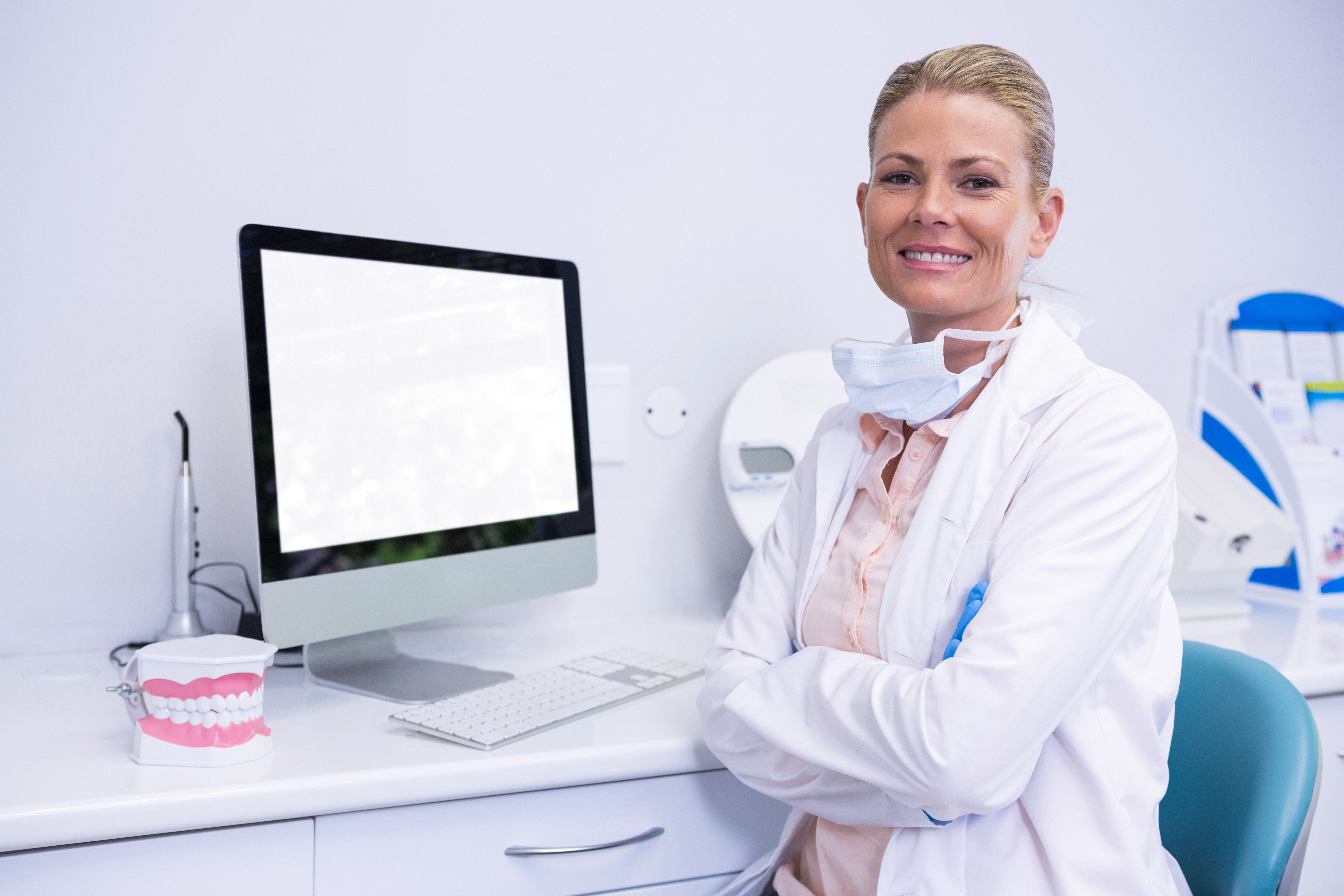 Whether you're a dentist, dental assistant, dental hygienist, or another dental professional, you know the importance of keeping your skills sharp by earning continuing education credits. 
One of the most common questions we're asked is whether classroom or online learning is better. While some of it comes down to personal preference, there are a number of factors you should take into consideration including your schedule, your finances, and your learning style. Below, we've compiled a list of the top advantages of online or digital vs. in-person learning for continuing dental education (CDE).
Advantages to Online Classes
Convenience
One of the main reasons why busy dental professionals choose online courses is for convenience. Learning online means you don't have to show up to a classroom or lecture hall once a week over several months. You can work around your busy schedule from the comfort of your own home on weekends or even from the office between patients. Many classes also have flexible start dates, meaning there are no "semesters" where you might have to wait months for the next course offering. Depending on the nature of the course, you may also have the flexibility of learning at your own pace and completing modules when you have the time.
Access to Expertise
Learning online can open you up to a world of experts. Don't have the time or money to travel to Toronto or Vancouver for a months-long course? Perhaps you've always wanted to study with a certain expert in Calgary but they're too far away? Online continuing education courses make those programs accessible and available, opening you up to a worldwide network of expertise. Additionally, if it is a live online class (vs. prerecorded videos) you may have the opportunity to virtually raise your hand and ask questions directly from that expert or professional.
Reduced Costs
Because the overhead of running an online course is so much less, you'll often find that digital classes tend to be less expensive than their in-person versions. Not to mention all the extra expenses involved; whether that's a flight and hotel or simply paying for parking. Those costs add up meaning more money in your pocket and a better bottom line.
Advantages to In-Person Classes
Face-to-Face Time
There are a lot of hand skills, such as learning to extract a challengingly positioned wisdom tooth, that just can't be taught by watching a video.  It requires lectures and hands-on learning to gain such a skill. There's also something to be said for the ability to ask questions in the moment. Not sure you heard the instructor correctly or quite saw how that technique was performed? With an in-person course, you have the ability to get your query answered then and there. And while you probably have the option to post or email your question to an online instructor, it's not always the same as being able to engage with them and your peers face-to-face.
Networking Opportunities
One of the great parts of attending a class, seminar, or conference is, of course, the opportunity to network. Networking allows you to nurture a referral network, expand your career path and opportunities, and just get to know other people in the dental industry. This lack of peer-to-peer interaction is one of the major downsides to online CDE courses or seminars for many dental practitioners.
Accountability
This is very much dependant on your personality type and learning style. Many people thrive in a self-directed learning environment, while others require in-person sessions and imposed deadlines in order to stay on track. There's nothing wrong with needing that built-in accountability of a weekly in-person class in order to be successful at continuing education but knowing so in advance can save you the frustration of feeling like you wasted money on a digital course you do not complete.
Feel like the convenience, flexibility, and variety of online courses are right for you? Or perhaps after thinking it over you prefer the in-person experience of a live instructor? Register for a FREE profile on Dave's Dental CE. When you sign-up, you can easily manage your preferences and receive alerts when CE courses that fit your filters (date, topic, location, speaker, cost, credits, etc.) are newly uploaded. Never miss out on a great learning opportunity again! You can also check out three of our most popular digital CDE classes below to get you started.
Dave's Dental Top 3 Online Courses
Incorporating Botox Into Your Dental Practice For Cosmetics.
Interested in jumping on to one of the hottest trends in dentistry by adding Botox to your practice? This course from Dentaltown educates general dentists in the use of Botulism Toxin and explains how Botox works. You will learn about the newer Botulism Toxins that are currently available on the market and how to use them to help grow your practice. An in-depth review of the anatomy associated with cosmetic therapy is covered and actual clinical cases are shown.
Treating Patients with Invisalign: The CDA's Role
Aimed at dental assistants, this online audio course discusses how you can help to successfully implement the Invisalign system in any practice. During this presentation, Dr. Daher will discuss the major tasks entrusted by the assistant and some of the commonly asked questions by patients and how to tackle them. This course is hosted by the Certified Dental Assistants of British Columbia (CDABC).
Level 1 - Intro to Orthodontics
From Rondeau Seminars, the purpose of this comprehensive program is to teach general and pediatric dentists how to diagnose and treat simple orthodontic cases. Treatment will involve using a combination of functional appliances, mainly in mixed dentition and fixed orthodontic braces (straight wire technique) in permanent dentition. Dr. Rondeau's systematic approach, organization and marketing tips make incorporating orthodontics into the general practice relatively easy.
Dave's Dental CE is a FREE service that matches dental professionals with continuing dental education providers. Founded by Dr. Dave Wolle, we believe that Canadian dental professionals want the option to actively search for CE Events that fit their criteria. CE Providers who upload their events into our database are first reviewed by our team to ensure the integrity of our database. Dave's Dental CE. Find it All. Here.